San Antonio Home Inspections
Licensed Home Inspector Douglas Horne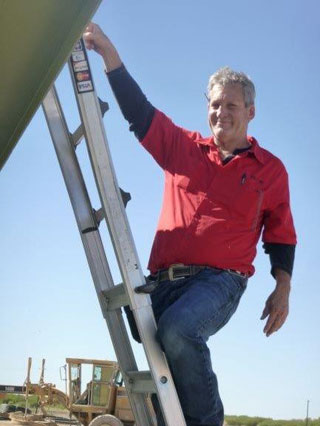 The Experience You Deserve
Our owner-operator Douglas Horne has worked with residential, commercial, and site work engineering companies. He also works as a subcontractor for Fannie Mae, where it's his job to walk foreclosed properties in San Antonio and South-Central Texas, while looking at inspection reports to schedule repairs. Add this to his 30+ years of home inspection experience, and you get a licensed professional you can trust. 
Douglas Horne's Inspection Credentials
Douglas has been working with homes for most of his life, and he has the credentials to prove it! 
Douglas is also a member of several professional organizations. To hold membership, he's required to follow a strict code of standards and ethics. He must also meet regular continuing education requirements.
Specialized Industry Tools
Douglas believes that the best way to fully inspect a home is through a visual examination and the usage of the best industry tools. Therefore, you're likely to see him use several tools in your future home such as:
Thermal Imaging – Thermal imaging for checking hot spots, cold spots, and insulation behind walls and above ceilings.
360-Degree Camera – We see everything inside tight spaces with our 360-degree camera.
Moisture Meter – Moisture meter will be used to check suspect areas for moisture.
Carbon Monoxide Detector – We use specialized testing equipment for checking carbon monoxide.
Gas Leak Detector – Tiny amounts of gas can add up to a big problem, yet they usually can't be detected by a human. Fortunately, we have a gas leak detector that will find any problems.
Water Pressure Gauge – We will check the incoming water pressure with gauge.